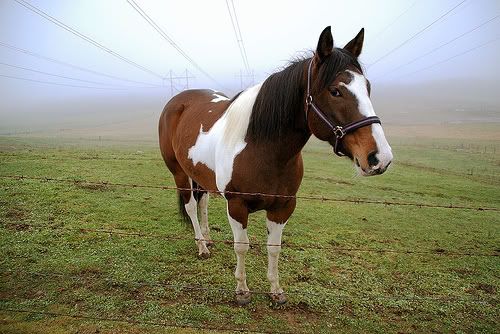 This is not the actual horse – Photo By: Metimbers2000
I want an appointment.
A SECOND World War veteran who was blinded in his right eye when he was hit by shrapnel can see again after being head-butted by a pedigree racehorse. Doctors tried in vain for 64 years to restore Don Karkos's sight, until My Buddy Chimo stepped in…

"I was putting a collar around his chest, and he whacked me real hard with his head," Mr Karkos told the New York Daily News.

More Horse Story!
[via]
Advertising: Bet on Horses
Posted by @ 27 December 2006