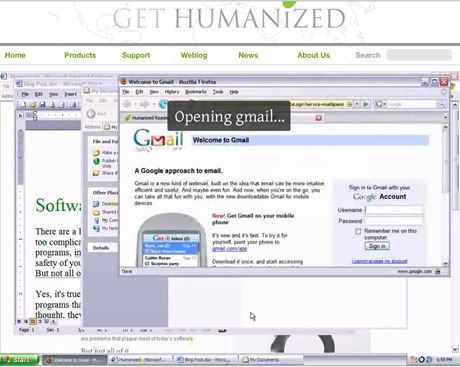 I especially like the Enso Launcher.
The company Humanized developed an awesome piece of software that should make using our PCs easier to use and more intuitive. They're calling the software they developed "Enso" (jap.) – lit. "circle-shape", the circle as a symbol for the true nature of existence and enlightenment. Enso is a program that sits on top of all of your programs acting between you and the computer. All you do is hit a keystroke to activate it, then type a command.

If you've seen or used the mac program Quicksilver, you'll know just how amazingly helpful, yet simple a program like this is. It's hard to explain how this works using just text, so be sure to check out their website and see for yourself. In some ways, Enso is even better than Quicksilver. Enso can easily learn new commands and even interact directly with programs like photoshop to simplify

The video explains it all.
Thank you David for the tip.
Advertisement: Quicken Basic – Save 17% + Free Shipping
Tags: Software, Human, Humanized, Unique, Shortcuts, Computer
Posted by @ 30 January 2007