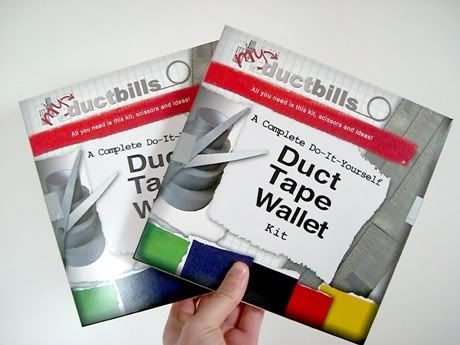 We got 2 Winners of the duct wallet kit competition ..
Azra with this comment:

I can not believe no wants to win this I like duct tape because you can fix almost anything with it, no tool box is complete without it. PS I want to win the duct tape wallet

&

Didn't you hear with this post on his blog.
Don't be sad if you didn't win … there will be other stuff up for grabs soon. And don't forget the La Fonera Router Competition is still running.
Info to buy a Duct Tape Wallet Kit at the Random Good Stuff Shop.
Posted by @ 31 March 2007