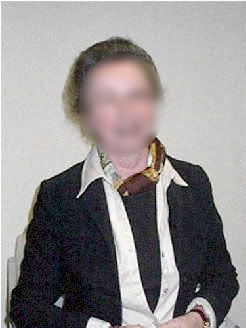 She looks like a very nice lady and I am pretty sure she is .. indeed. (Sorry for blurry picture .. but don't have her permission! But click on the image to see her without the blur)
Ok .. here is an other tip:
And …? … Yeah … you guessed it right .. She does genital horoscopes!
Link: Genital Horoscoping Lady
[via: Droelf] Told you he is good!
Technorati Tags: Skanky Stuff, Weird, Penis, Genital Reading, Horoscope, Vagina, Future, Tell me