Hotels.com and Cheaptickets helped me to organise the trip.
After our visit at the Tian Tan Buddha we walked 268 steps down again and walked over to the Po Lin Monastery. If you bought a lunch voucher, this is where you get your yummy dish (you should hike down back to the MTR Station and get lunch at one of the smaller monastery but I will write about it in my next post).
The Monastery was founded by 3 monks in 1906. The main temple houses 3 bronze statues representing his past, present and the future.
Again this is the gate you walk through: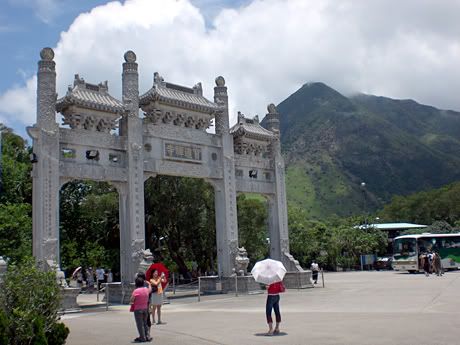 And right before you get to the Welto Temple you are going to pass tons of lid inscents and people lighting in it: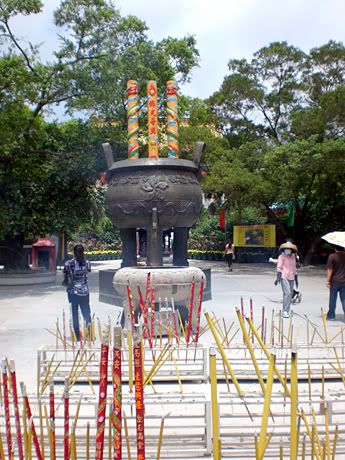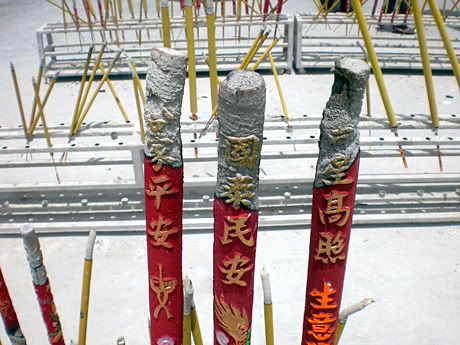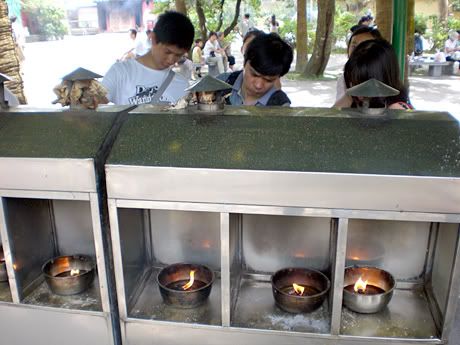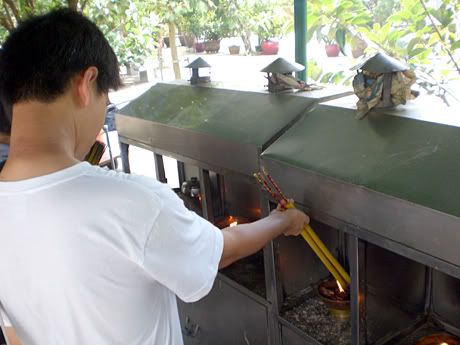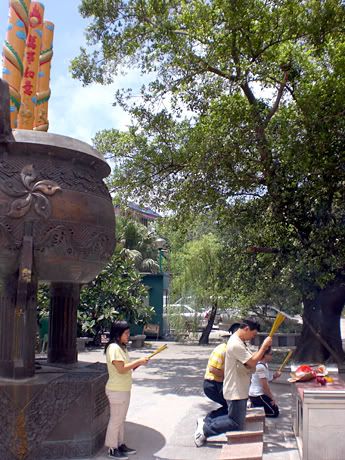 And here it is the Welto Temple: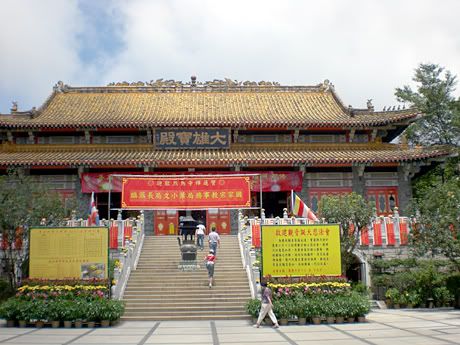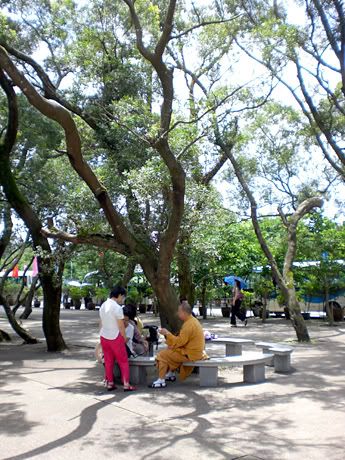 Cool looking Po Lin Monk.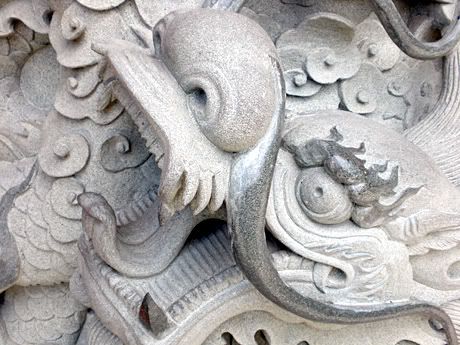 Very nice detailed art work.
More Information: Wikipedia and the Official Po Lin Monastery Site
Posted by @ 13 August 2007