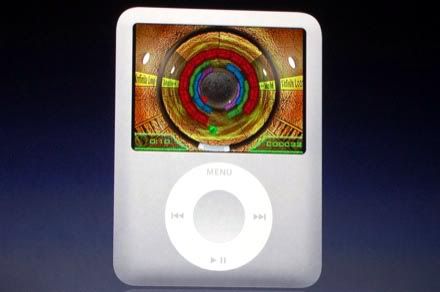 There it is, the brand new Video Ipod from Apple! Yeah! I didn't expected it to look like this. I rather was looking forward to a full screen iPod. Oh well! More Information on the new ipod.
Update:
Slober … I was rushing and was just reading through the beginning of the engadget post. So there is an all new iPod full screen version. It's basically the iPhone without the phone features. Awesome. Here is a pic: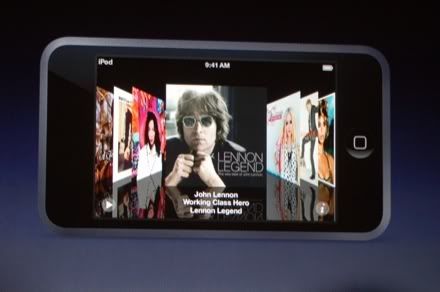 The first picture is the new iPod Nano.
You might have noticed that RGS got tons more traffic within the last 2 days and it is mostly because RGS shows up on the first page when people google images search "new ipod". CRAZY!
Just because someone was linking to an concept iPod image in the comments of this post.
A big hug to all new readers and don't forget to subscribe to RGS on the way out
Posted by @ 5 September 2007