Hotels.com and Cheaptickets helped me to organise the trip.
Ok – Hong Kong was cool … off we go to the Asian gamble mecca. The fastest (besides taking the helicopter) is taking the Turbo Jet Boat with big cool factor.
Ferries leave from Hong Kong (Macau Ferry Terminal) and from the Ferry Terminal in Kowloon and leave almost every hour. The fare is under US$20 … and it takes only one hour.
Very popular for passing the time on the ferry: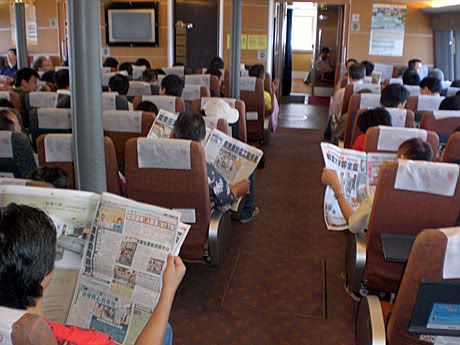 And here we are, in Macau:
And just to get you excited for Macau … a picture of the newly built MEGA Casino "Grand Lisbao" which is just plain breathtaking!
Posted by @ 14 October 2007