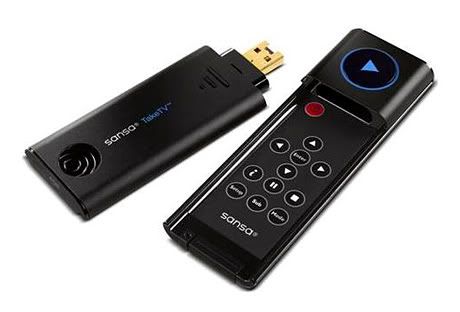 A cheap alternative to the Apple TV.
Its as simple as using a USB flash drive: just drag files to your TakeTV player, slip it into the TV cradle, and press play on the included remote. No confusing WiFi set-ups, no waiting to burn DVDs. It really is that easy.

Works with Fanfare BETA!, a new web service that gives you access to a growing list of TV shows and movies that you can download and watch on your TV – whenever and wherever you want.
Link: Sansa Take TV
Kitchen Gadget Link: Fridge Herb Container
Posted by @ 17 December 2007