Just watched the movie Exiled which is set to be in Macau. I don't know what it is but I love watching movies of places I lived or visited. It just brings you back to those times.
Some corners of Macau can be very touristy. The main sights are swamped and nothing compared to the quiet streets of Macau's old quarter. But you just got to do the main sights. Right?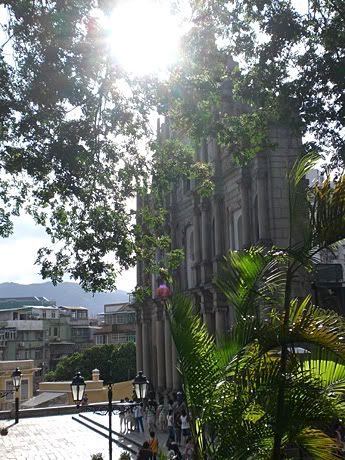 Here you can see a Macau's main tourist attraction – the Sao Paulo Cathedral. Below you can see it from the front with it's full beauty: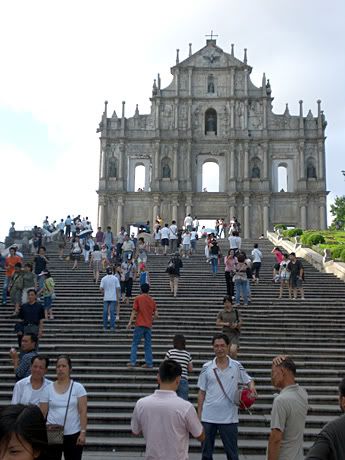 And from behind: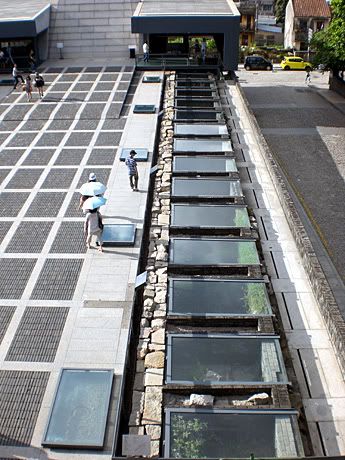 With a museum!
View from top of the Cathedral. And here an other pictures walking around some narrow street: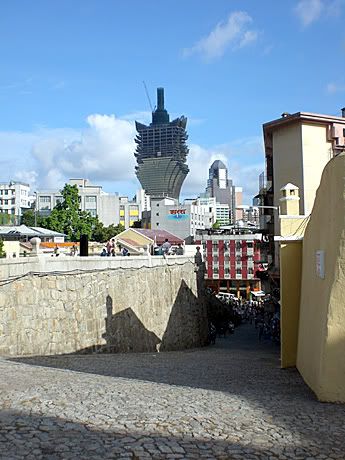 Next to the ruin you .. a temple: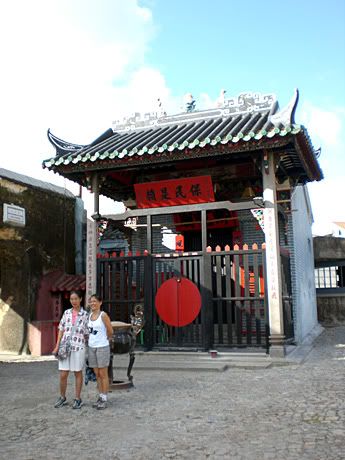 And bellow is the second favorite attraction " Largo do Senado"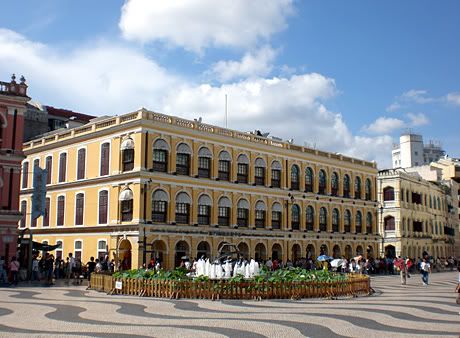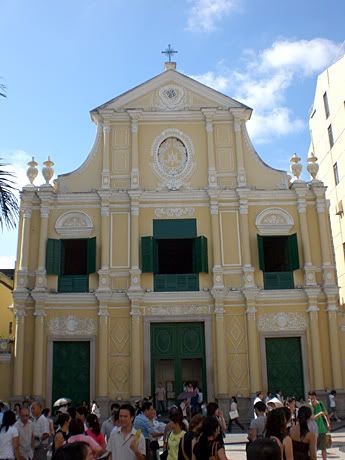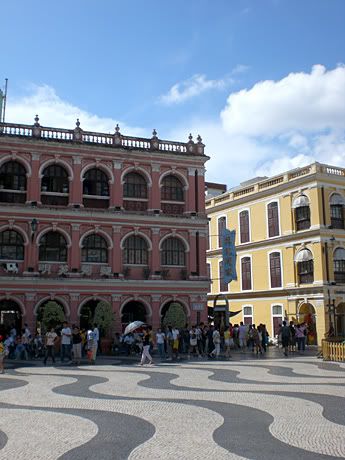 I just love this wavy plaza.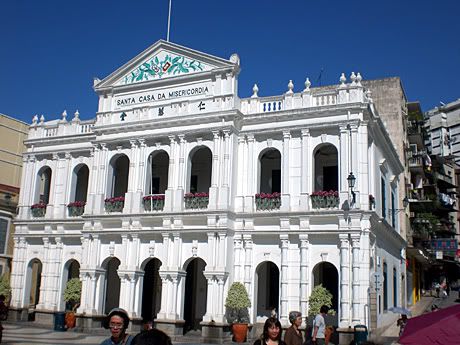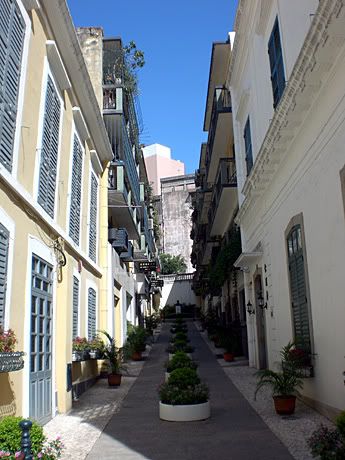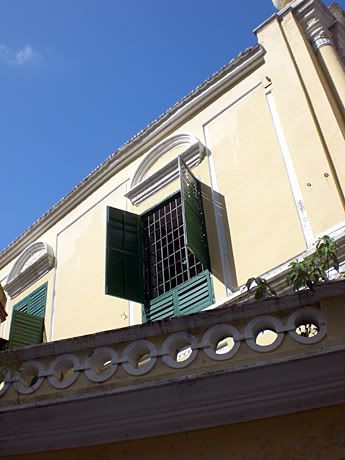 Almost done … one more Macau set and we are off to China.
Info Link: Chinese Tea
Posted by @ 18 December 2007