These sweet pet designer furniture pieces are more expensive than what I would spent on my own bed for example.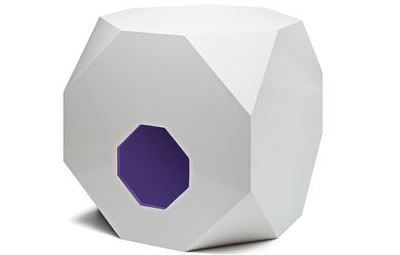 A futuristic, geometrical structure of contrasting acrylic, Lulu's Hideaway is a welcome addition to the cosmopolitain, pet-friendly home. An ideal place for the modern cat or small dog to find some comfort and privacy within the constructs of your contemporary decor.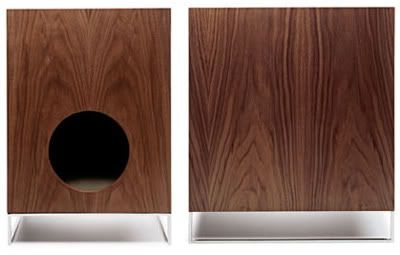 A stylish and sophisticated pet cave that matches your pet's living and sleeping needs with your own modern decor. Made of furniture grade walnut and designed with the simplicity of the Scandinavian style, the look of the piece is as luxurious as the comfort found inside.
A sleek and simple bed for the sophisticated pet. Available in three different colors and sizes to accomodate your pet's size and your decor.
Posted by @ 26 December 2007