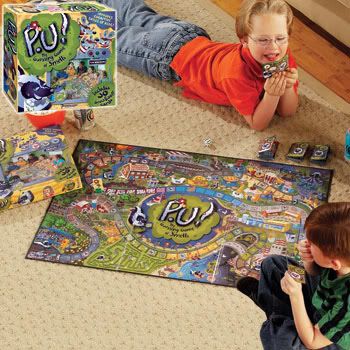 Bring out the adult edition and I will buy it. But what smells should the grown up version contains. Feel free to post ideas
!
Whose nose knows best? A mischievous skunk is on the loose and it's up to you to smell your way through Odorville to stop his Smellorator from stinking up the town! Travel the board, landing on "smell spots." Pull a card and guess the smell! Will it be peppermint, burnt rubber, apple pie, cut grass, or the dreaded doggie doo doo?!
Link: Smelly Board Game
Bargain Link: Looking for a present for your mother in law? Everything 1 Dollar!
Posted by @ 3 August 2008