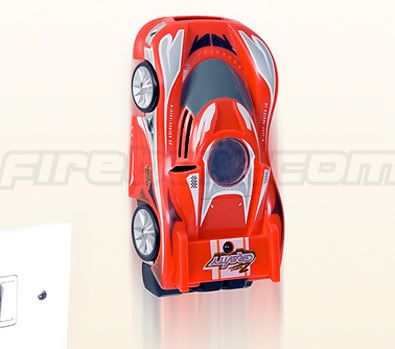 All set – I know what I want for Xmas this year.
Believe it or not, this sporty little racer is capable of driving across any smooth surface; horizontal, vertical or even completely upside down.

Zero Gravity represents the next generation of upside down-driving vehicles (of course the category exists) as it is smaller and nippier than ever. And that's quite something for a car that can spin around on the ceiling and perform gravity-defying moves as it scrambles up the wall. Best of all there are four frequencies available, so you can indulge in some truly wacky races.
More info: Zero Gravity R/C Car
Posted by @ 29 August 2008