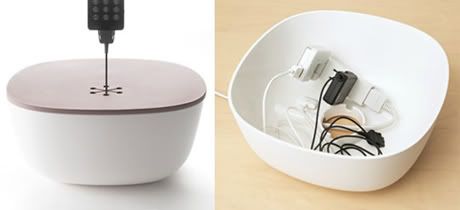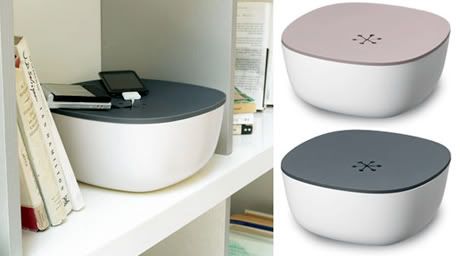 Hmmm .. white iPhone would look nice on it.
This discreet yet stylish container hides all your unsightly chargers and cords, simplifying your space-and your life. With all of your electronic devices stored in one place you'll never have to panic about finding them again, or about untangling a web of nasty cords.
More info: Lessiv Mobile Station
– Recent DVD Releases, any good?
Posted by @ 17 September 2008