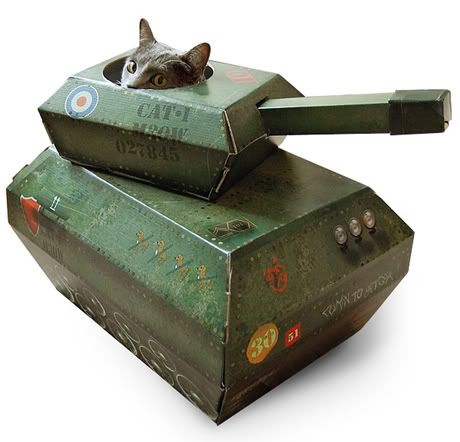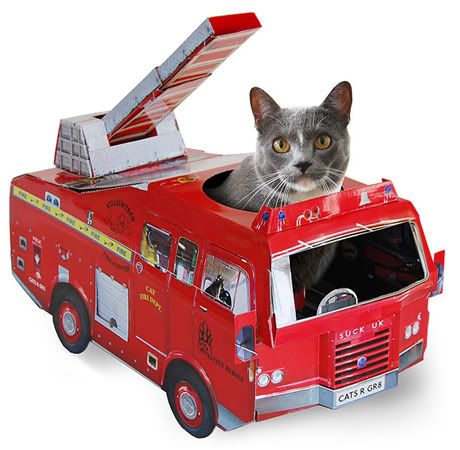 Also comes as fire truck. And shredding those in pieces is fun too.
Is your cat is beginning to show his age; is he spending most of his time lazing around on the sofa with dreams running through his mind? Have you considered that he might be bored? He was cute as a kitten and your attention was solely his, but now you've moved on a bit and don't have time for him.

All he can do is eat and sleep, there's nothing to keep his mind going and keep him youthful. Maybe your faithful little kitty craves the fast life, maybe he needs something to help him relive his youth. Forget a mid-life crisis sports car, a tank is where it's at! Or how about a massive fire engine?
More info: Tank / Fire Truck Cat Play House
Posted by @ 27 October 2008
Tags : Cat