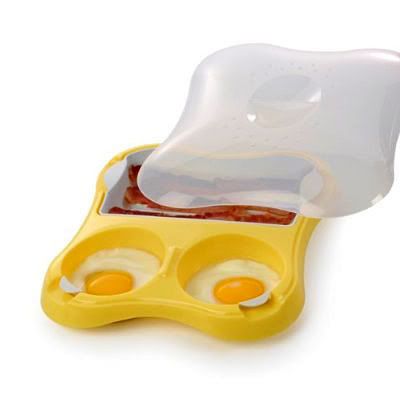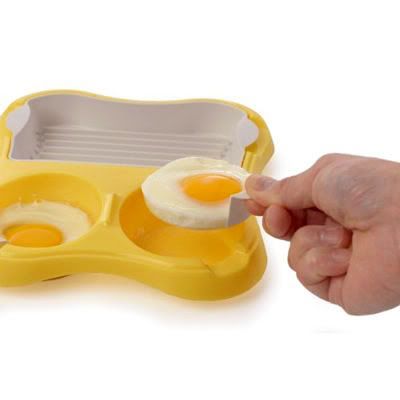 Oh wait! The Future is already here.
Progressive International® is your source for the widest range of functional, inventive, and fun kitchen tools and great ideas put into practice. Our in-house designers spend hours in the kitchen coming up with ways to improve on a variety of traditional tasks and tools. Established in 1973, our commitment to quality and service allows us to offer a broad selection of quality kitchenware and other household products. This microwavable breakfast sandwich maker cooks eggs and breakfast meats simultaneously.

Perfect for breakfast sandwiches and other breakfast meals. This unique design features an integrated egg cracker and egg lifters which allows for easy removal of eggs. Holds up to 2 eggs and 2 slices of breakfast meats.
More info: Retro Future Sandwich Maker