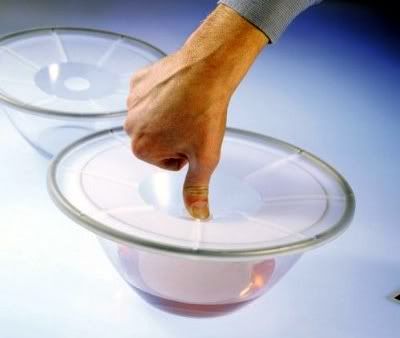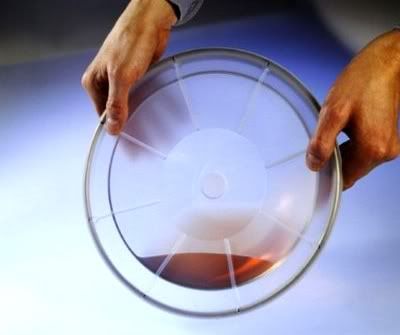 Perfect for those dinner feast leftovers – I love leftovers.
The Magic Cover does it all: simply place the lid on your bowl, pot or pan and press the center down slightly. A light vacuum seals the bowl keeping your food fresh much longer than the conventional silicone lids, plastic wrap and other lids. You can use the Magic Cover in your oven, microwave, fridge and freezer. Use it to keep foods fresh, to roast, to cook, to thaw and freeze.

Made from high-quality silicone and stainless steel, it is dishwasher-safe, stable enough to stack and saves you plenty of storage space! In addition, this convenient little item can also double up as a trivet or even a splatter guard!
More info: Magic Cover Lid
Posted by @ 8 December 2008
Tags : Fresh , Leftovers , Lid , Vacuum