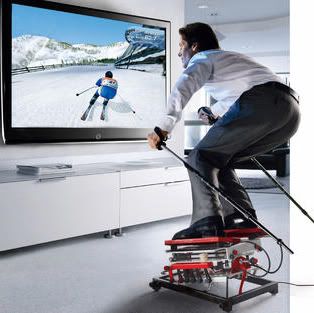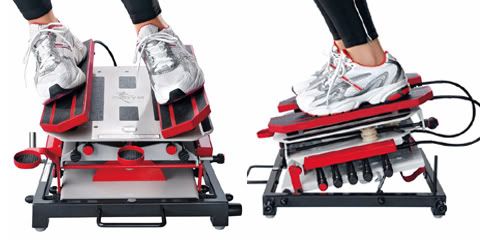 Unless this simulator is not having wipe out feature and throws you off the skis I'd prefer the real thing because there is nothing more fun than having couple of broken legs. So I can sit and relax in my cozy bean bag chair. Just kidding!
This is probably the closest thing you can get as far as sky simulators can go.
Hmm .. Wii Board, I think it's time for an upgrade.
More information: SkyGym (in German)
- Random Facts?
Now you don't have the face the cold! When you get the chance to show off your skills on the slopes, make sure you take lots of pictures. You could even add them to your Christmas cards this year.
Posted by RGS @ 2 January 2009
Tags : Booty , Simulator , Ski , Sport