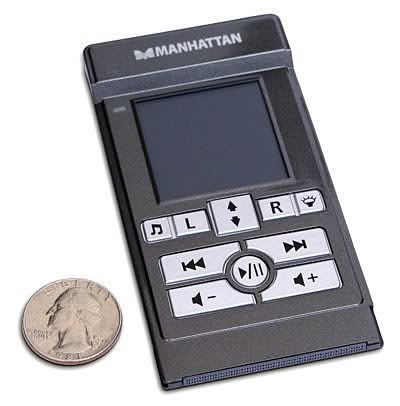 So far handiest gadget of the short year of 2009.
Control your Media-PC or a boardroom presentation from across the room with this handy Pocket Wireless Touchpad with Media Controls. It gives you a portable laptop-style touchpad in the palm of your hand with full media controls and a built in laser pointer. The built-in rechargeable battery gives you 4 hours of play time and you can charge up via USB or docking in a standard PCMCIA slot. Secure 2.4Ghz Bluetooth connection means no one can muscle in on your mousing action.
More info: Touchpad Sans Laptop
– When is it ok to use the N Word?
Posted by @ 15 January 2009
Tags : Bluetooth , Latop , Media , Palm