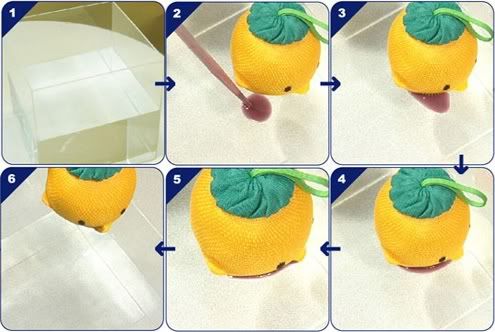 For super filthy people.
Once you get into the bath, the water isn't so clear any more, is it? The Float Clear Bath Ball contains synthetics and natural charcoal to clean the bath water by absorbing the nasty stuff.

Drop the Float Clear into the bath, and watch as it absorbs the oil, dirt, and residue. Simply squeeze it out after, toss it in the washing machine, or wash in the sink before your next bath!
More info: Cute Bathtub Water Cleaner
Posted by RGS @ 5 February 2009
Tags : Bath , Bathtub , Clean , Water