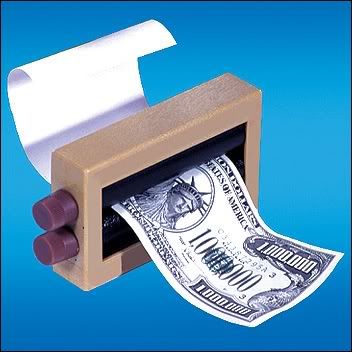 Recession kicking in and
Photoshop preventing you to to scan in money (which is good because it's Illegal) – well this magic trick will provide you with a 1,000,000 Dollar bill you can't us for anything. But surely will make you feel good. An other way to beat the recession is by checking out the one dollar stuff here.
Be the envy of them all when you magically turn a blank piece of paper into a million bucks! Gimmick comes with a fake million dollar bill, but it works with your own real money, too. Simple but sensational trick.
More info: Paper to Money Magic Trick
Posted by RGS @ 7 February 2009
Tags : Gimmicks , Magic , Money , Recession