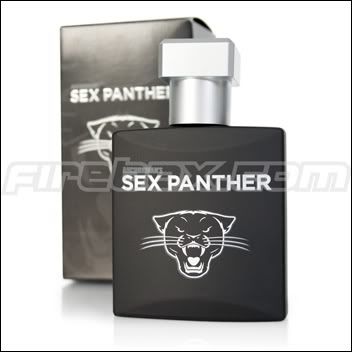 Don't have a date yet for Valentine's Day? Well maybe you sprinkle some of the fragrance called Sex Panther on your forehead.
According to Anchorman's Brian Fantana, Sex Panther Cologne is illegal in nine countries. It's also made with bits of real panther* and works every time 60% of the time.

Quite honestly, if you don't get lucky wearing Sex Panther we can only assume you've got a face like a bucket of smashed crabs. Or something like that. Women will be reduced to slobbering heaps of desire once they get a whiff, so don't even try wearing it if you're not manly. A moustache helps too.
More info: Sex Panther Fragrance
Posted by RGS @ 9 February 2009
Tags : Anchorman , Animal , Date , Fragrance , Panther , Sex