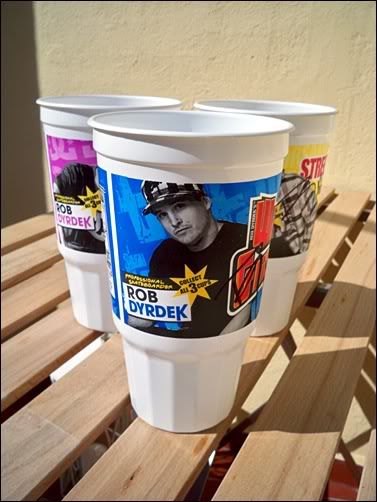 Any Rob Dyrdek fans out here? Well I'm giving away three Carl's Jr. collector's cups signed by Rob … after this video:
How to get your cup? It's easy and very fast. Just pick your recent most favorite RGS post and twitter about it. Make sure you ping me with a @RandomGoodStuff and add this hash #dyrdekcups. The first three tweets will win one cup. I ship worldwide – charge for you!
And in case you are not following me yet on Twitter, feel free to do so.
Posted by RGS @ 18 February 2009
Tags : autographs , Rob Dyrdek , Skater