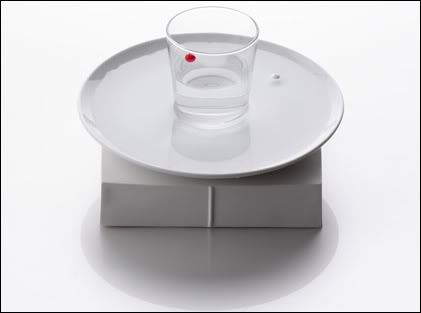 Regular clocks are too boring?
Kouichi Okamoto's Water Clock tells time with water and magnets. Inside the ceramic base are 2 rotating magnets which attract 2 balls – the red one showing the hours, the white one the minutes.
Will work with any plate, glass, combination thereof or anything that can hold water.
More info: Kouichi Okamoto's Water Clock
– Over 250 Free Online Games (Picked by me)
Posted by RGS @ 3 May 2009
Tags : Designer , Glass , Kouichi Okamoto , Magnets , Plate , Water