World Largest Book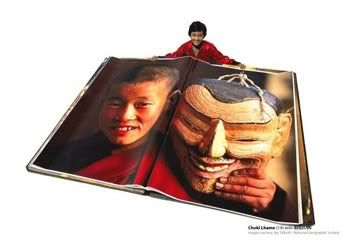 The gigantic book BHUTAN is a breathtaking photographic adventure across the legendary last Himalayan kingdom. Teams from MIT and Friendly Planet took over 60,000 photographs on four extensive expeditions. Portraits of people are life-size or bigger. Panoramas convey the staggering sweep of the Great Himalayan Range and the awesome and unique ancient architecture. Tantric Buddhist dancers, clad in a rainbow of sparkling brocade silks, almost seem to be leaping off the page. According to Guinness World Records, at over five by seven feet (and 133 pounds), this beautiful photographic book is the largest published book in the world–about one of the world's smallest countries.
More info: World Largest Book
Wedding Chapel
Delivered Fully Assembled! Great for a church service getaway wedding chapel or other experience you want to remember forever! . INCLUDES: . Hinged Windows. Screen Windows. Wooden and Screen Doors. Tin Roof. Attic Ladder. Exterior Stain. Chinking Inside and Out. Rough Cut White Pine . Full Assembly. Front Porch. Tongue and Groove Flooring. Wood Roof.
More info: Wedding Chapel
UFO Detector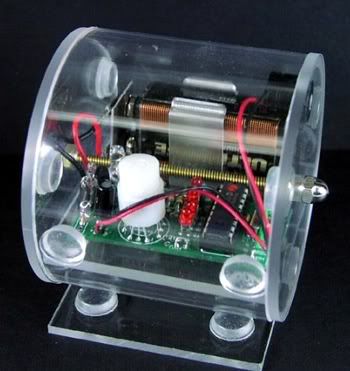 Over the years many UFO sightings have reported magnetic and electromagnetic disturbances. The UFO Detector is designed to sense these disturbances and will signal their presence by flashing an LED and beeping. The elegantly designed transparent acrylic case is a handsome sculptured conversation piece that's suitable for display on a desk, shelf or bedroom dresser.
More info: UFO Detector
Grim Reaper on Skeleton Horseback Life-Size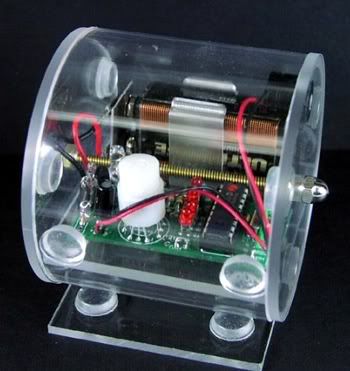 Grim Reaper on Skeleton Horseback Life-Size Prop – Life-Size Hooded Grim Reaper with scythe upon a life-size skeleton horse statue! Shipping = $399. (NOTE: Does not qualify for FREE Shipping.)
More info: Grim Reaper on Skeleton Horseback Life-Size
Inflatable Bondage Chair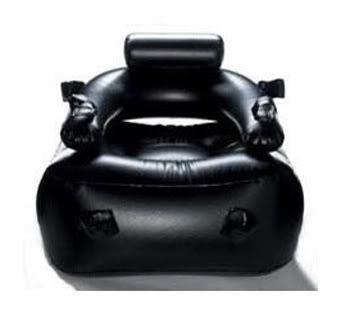 This chair is great if you want to hit the road in your RV or camper but don't want to leave the joys of S&M behind. It folds up into it's own little pouch bag so you can carry it on day hikes and you can blow it up(or order it blown up) with a bicycle pump or even by mouth. The exterior is not really tough enough for the rough stuff, but the simulated plastic covering makes clean ups a snap. And please remember folks, while this chair is great fun in the family pool(the velcro restraints make great beverage holders) this is NOT intended as a safety flotation device.
More info: Inflatable Bondage Chair
Wolf Urine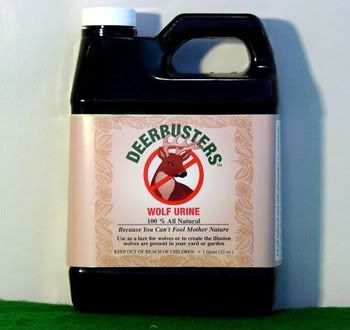 Use our 100 percent urine lures to create the illusion predators are present in the area you wish. Great for photographers, gardeners, hunters and wildlife enthusiasts. Due to changes in shipping regulations, we cannot ship this item to California.
More info: Wolf Urine
Uranium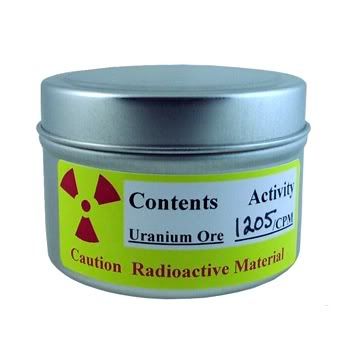 Radioactive sample of uranium ore. Useful for testing Geiger Counters. License exempt. Uranium ore sample sizes vary. Shipped in labeled metal container as shown. Shipping Information: We are always in compliance with Section 13 from part 40 of the NRC Nuclear Regulatory Commission rules and regulations and Postal Service regulations specified in 49 CFR 173.421 for activity limits of low level radioactive materials. Item will be shipped in accordance with Postal Service activity limits specified in Publication 52. Radioactive minerals are for educational and scientific use only.
More info: Uranium Ore
Uterus with Fetus Model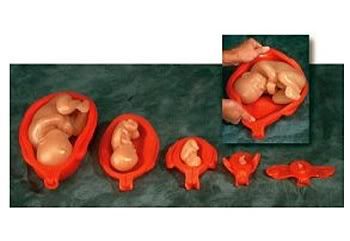 These five flexible lifelike, uterus with fetus models illustrate fetal development and the changes in the uterus at 6 weeks, 8 weeks, 15 weeks, 20 weeks, and 40 weeks.
More info: Uterus with Fetus Model
Drive Thru Kit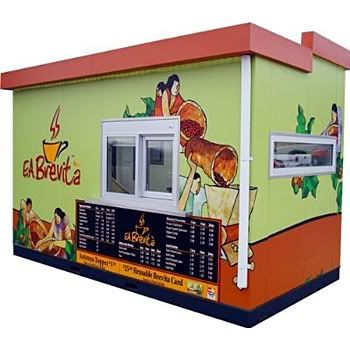 Kit includes the drive thru unit (pictured), all equipment needed for start-up, start-up supplies including product and small wares, membership in the E.A. Brevita Cooperative Association for one year featuring product discounts and online, video-based training 24/7.
More info: Brevita Drive Thru Kit
Hand Crank Van de Graaff Generator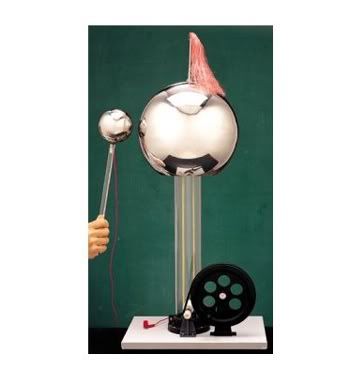 Thrill your high school and middle school students with exciting demonstrations as impressive as Paul Hewitt's. Show sparks fly. Make hair stand on end. Illustrate how positive and negative ions attract or repel, and more. It's easy with our new low-cost Van de Graaff Generator. This hand-crank model can develop potentials of up to 200kV and produce a spark up to 3.2 inches long. Measuring 28" high with a 10" dome, it includes a variety of accessories including a 16" discharge electrode, electric plume, and the electric whirl. Best of all, it's less than half the cost of a traditional Van de Graaff generator, so you'll be able to conduct spectacular electrostatic experiments without breaking your budget.
More info: Hand Crank Van de Graaff Generator
[ this post is inspired by Oddee]